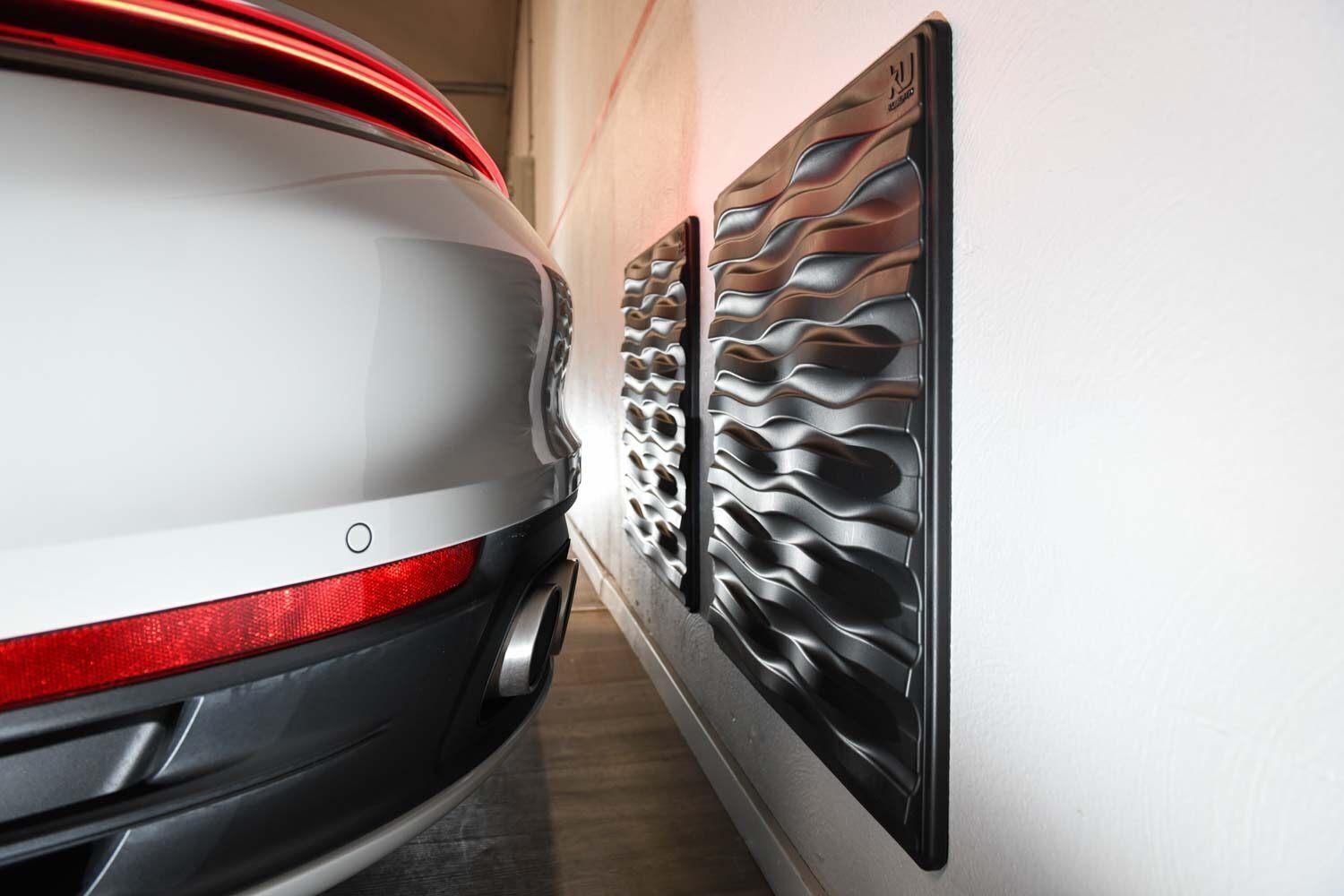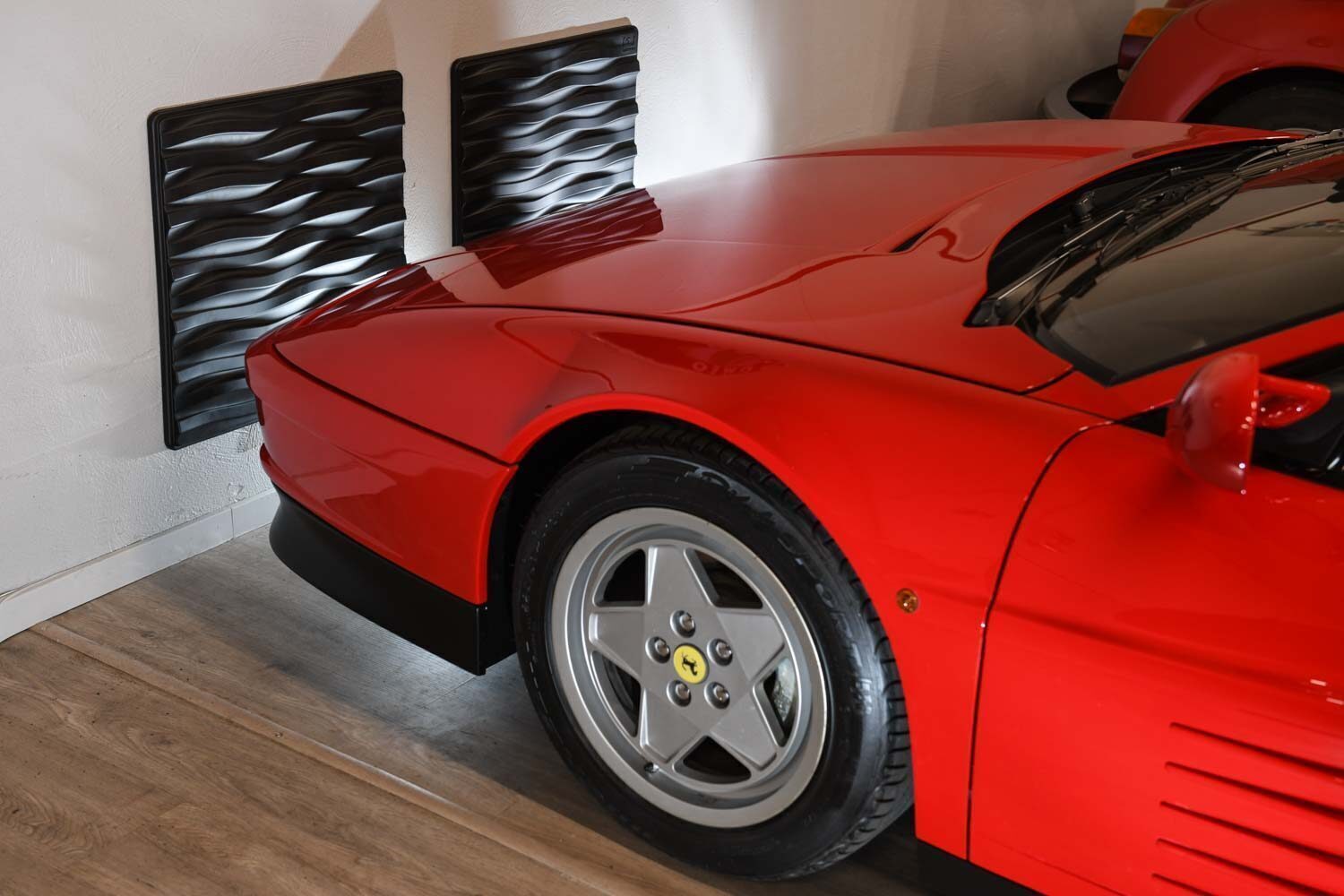 WAVEPARK
Wallbumper designed to protect from the impact of the front, rear and side of the vehicle during maneuvering, allowing you to make full use of the spaces even in the tightest garages. Its design is designed to absorb impact at low speed and without causing damage to the bodywork, ensuring functionality and elegance even in the most luxurious garages. Like all our products it is entirely made of polyurethane and hand painted with anti-UV paint.
CHOOSE YOUR COLOUR
STANDARD COLOUR
BLACK

COLOURS ON REQUEST
GREY


SAND

FRONT-BACK WAVEPARK
Two modules with dimensions designed to provide effective protection of the front or rear of the vehicle during parking maneuvers. Easy to install with the kit of silicone glue included.
MAXIMUM THICKNESS 3,5 cm
SIDE WAVEPARK
Two modules designed to protect the edges of the car doors when they are opened in confined spaces. Easy to install with two handy double-sided adhesive strips.
MAXIMUM THICKNESS 2,5 cm
FRONT-BACK WAVEPARK
Thanks to the included kit of silicone glue you can fix Wavepark even on the most damaged walls.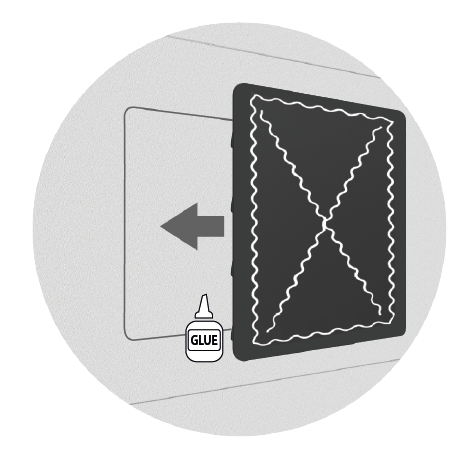 SIDE WAVEPARK
Easy to install with two comfortable double-sided adhesive strips positioned on the back of each protector
INNOVATIVE DESIGN
Like the waves of the sea, Wavepark is strong, resistant, and offers soft three-dimensional colored polyurethane protection. It is a solid ally for your garage or parking lot.